Women in the Law UK
Women in the Law UK is a women's not-for-profit networking organisation providing members with an array of resources and events designed to encourage, inspire and support the next generation of Lawyers and Women in Business.
Encouragement, Support & Networking
Be inspired with fun events, engaging webinars and podcasts featuring high-profile individuals from the legal industry. Up and coming women in the legal profession can enjoy innovative networking opportunities throughout the year.
"Women in the Law UK is about supporting the next leaders in Law and encouraging career progression through personal development. The next stage is finding a way to progress social mobility in the profession and learning from our colleagues in Business"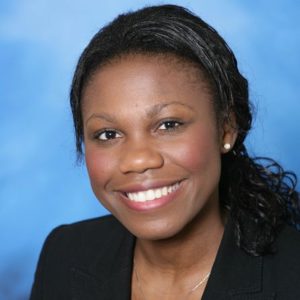 Founder – Sally Penni | www.sallypenni.co.uk
Events
The events give a chance for young women starting or at various stages of their careers to talk to senior women and men about the profession.
Allowing junior and senior members to learn from each other, connecting the Law and Business.
Events designed to inspire and support the next generation of Lawyers, men and women.
Previous guest speakers have included amogst others;
The Rt Hon. Lord Neuberger – President of the Supreme Court of England and Wales
Dame Heather Hallett – Vice President of the Court of Appeal
Mrs Justice Cox DBE
Baroness Hale of Richmond – Vice President of The Supreme Court.
Wellbeing
Women in the Law UK support the Wellbing at the bar initiative. All our events are designed with wellbeing in mind and at the heart of it especially our up coming events Resilience, Health & Wellbeing, and Financial Health Check.
Each of our events provides access to a coach and a councillor for conversations in strictest confidence.
Inspiring women in business talk to Women in the Law UK about careers, leadership, wellbeing. (June 14th 2018)
Marnie Millard OBE / Jennie Johnson MBE / Emma Elston MBE / Rebecca McCann
Sally Penni interviews Dr Helen Pankhurst, great Grand-daughter of Emmeline Pankhurst
Manchester Wonder Women Festival
International Women's Day, Manchester City Council
IOD – Women Directors Forum Annual Conference 2017
St Mary's Sexual Referall Unit Annual Conference – Dr Cath White
NESTAC Rochdale, a charity campaigning against FGM – Peggy Ololmgo
Wild Rumpus Family Friendly Festivals – Just So Festival
Women on Boards UK, Manchester and Ambassador Events
Northern Power Women Awards & Annual Conference
TED Ex Whitehall Women
The Pankhurst Centre – Women's aid events in association with Manchester University
UK Association of Women Judges Annual Conference
Forever Manchester Women – monthly charity events
Black Solicitors Network North
Thank you to our members, supporters and partners.