SPONSOR A PODCAST FROM JUST £999
Sally Penni uses her Barrister Advocacy skills to interview leading figures in law.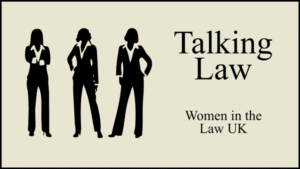 Each episodes covers a wide range of topics ranging from entrance into law to staying in the law. Each episode has advice and guidance on;
• Career development • Wellbeing • Progression • Diversity and more
Suitable for lawyers and non lawyers. Students and experienced lawyers.
Subscribe to the 'Talking Law Podcast' – never miss an episode!
Subscribe on Apple Podcasts or Google Podcasts or Spotify



Listen to our latest 'Talking Law' Podcasts here…
July 2023
May 2023
April 2023
January 2023
October 2022
September 2022
July 2022
April 2022
September 2021
June 2021
February 2021
January 2021
December 2020
November 2020
October 2020
August 2020
July 2020
June 2020
May 2020
April 2020
August 2019
March 2019
Subscribe to our monthly podcasts on Apple Podcasts or Google Podcasts or Spotify